The versatility of dermal fillers such as Restylane® and JUVÉDERM® used at our Auburn medical spa makes them equally effective whether you want to soften wrinkles or create attractive contours to enhance specific facial features. By consistently producing remarkable, natural-looking results with dermal filler injections, our aesthetic nurse specialists have built a loyal following of people from Roseville, Grass Valley, Nevada City, and surrounding communities.
What Are the Benefits of Fillers?
The popularity of fillers continues to increase because they can be used to address a wide range of concerns. In addition to reversing signs of aging, they can sculpt and shape the contours of your face. Treatment sessions typically last less than an hour and there is no downtime.
Vibrance Medical Spa offers several types of fillers to address multiple concerns. Besides the JUVÉDERM and Restylane family of products, we also have the innovative RHA® Collection.
Filler treatments may be right for you if you're bothered by:
Nasolabial folds, which run from the nose to the corners of the mouth
Marionette lines, which run downward from the corners of the mouth
Fine lip lines
Lost volume in the cheeks
Thin or asymmetrical lips
Hollows or dark circles under your eyes
Nonsurgical Facial Contouring
At Vibrance, facial contouring with fillers is also a popular option—especially for patients who want to enhance their cheeks or create a more defined chin and jawline.
What Fillers Are Right for You?
The most popular fillers are all formulated with hyaluronic acid (HA), a synthetic version of a substance that occurs naturally in the body. It is biocompatible and not associated with allergic reactions. Beyond that similarity, however, fillers have different consistencies and respond in unique ways as your face moves.
Which filler is right for you really depends on the concerns you want to address, the quality of the skin, and other factors that our specialists discuss during your consultation. You may also choose to combine fillers with BOTOX® Cosmetic injections, which is often called a liquid or nonsurgical facelift.
The specialized fillers offered at Vibrance include:
Restylane® Defyne
Restylane developed Defyne to treat deep facial wrinkles, such as nasolabial folds, which are among the most common aging concerns we see. The unique cross-linking technology of the gel in Restylane Defyne is designed to help support your facial expressions—for natural-looking results that help maintain your natural movement.
Restylane® Refyne
Restylane Refyne is thicker than Defyne, and we use it to treat moderate to severe facial wrinkles and folds. Restylane Refyne provides flexibility and subtle support for laugh lines, with results that can last up to 12 months.
Restylane® Kysse
One of the most recent additions to the Restylane product line, Kysse is a lip augmentation filler that provides volume and smooths vertical lip lines. The results can last up to 12 months.
Restylane® Lyft
The age-related loss of volume in the cheeks is a common concern. Lyft is formulated specifically to minimize the hollowed-out appearance that occurs when patients reach their 40s and 50s.
JUVÉDERM® Ultra
Once a workhorse that was used to treat a range of concerns, JUVÉDERM Ultra is an effective option for treating "smile lines" around the mouth and restoring fullness to lips.
JUVÉDERM Ultra Plus
The particles within the Ultra Plus smooth gel filler are larger than those in JUVÉDERM Ultra. The filler itself is injected deeper into the skin to lift and smooth more severe folds and wrinkles.
JUVÉDERM VOLLURE XC
Similar to Ultra and Ultra Plus, JUVÉDERM VOLLURE's gel is smoother than those fillers and produces softer results. It's formulated using Vycross™ cross-linking technology, creating a filler that is more malleable and easier to inject. It allows for a softer "fill" and is especially effective at correcting fine lines and moderate to severe nasolabial folds. It is also more durable, lasting up to 18 months.
JUVÉDERM VOLBELLA XC
VOLBELLA is also formulated using Vycross technology, but the gel is much thinner than that of other JUVÉDERM fillers. It spreads easily and is ideal for adding volume to thin lips and minimizing the appearance of fine lines in the delicate skin under the eyes. It creates fuller lips that look natural and not too plump. VOLBELLA results can last up to a year.
JUVÉDERM VOLUMA XC
VOLUMA is the first filler cleared by the FDA specifically for adding volume to the cheek area, which can begin to appear sunken as we age. It is injected deep into the skin and creates a more rounded contour of the cheeks, with results lasting up to 2 years.
Juvederm VOLUX XC
VOLUX is the first and only FDA-approved HA filler for improving lost definition in the jawline. Achieve your desired look from every angle with enhanced jawline definition that lasts up to 1 year with optimal treatment.
How Long Do Fillers Last?
Dermal filler results generally last from 9 months to 2 years, depending on the product and area injected. Fillers like Kysse and VOLBELLA typically last about a year, and VOLUMA lasts about 2 years.
Lip Fillers
We use dermal fillers to enhance the lips in a variety of ways. Many people choose lip injections for one or more of the following improvements:
Adding or restoring volume to thin lips
Defining lip borders
Creating balance between the top and bottom lips
Sculpting the cupid's bow of the top lip
Smoothing out vertical lines around the lips (smoker's lines)
Lip filler options include:
JUVÉDERM Ultra, Ultra Plus, VOLBELLA, and VOLLURE
Restylane Kysse
For optimal results, take the following precautions after treatment (as directed):
Avoid putting pressure on the lips (even kissing) for 48 hours
Hold off on strenuous exercise for 48 hours
Put away that drinking straw for 2 weeks
Lip filler results are temporary, so expect to need a maintenance treatment in about 12 months, depending on the specific filler used and individual factors.
Recovery Period After Treatment
No downtime is needed after dermal filler injections, so you can return to most normal daily activities right away. You may experience mild swelling, redness, or bruising for the first few days where the injections were made.
What To Avoid After Dermal Fillers
For optimal results, take the following precautions after filler treatments:
For the first 24 hours:
Avoid strenuous cardio or activities that involve heat or sweating.
Don't rub or put pressure on treated areas.
Hold off on drinking alcohol.
Don't apply makeup to the injected area.
For about 2 weeks:
Avoid direct sun exposure for prolonged periods (or until bruising subsides).
Do not use drinking straws after lip injections.
Don't take ibuprofen (Advil) or vitamin E.
Dermal Filler FAQ
Are dermal fillers better than BOTOX?
While both dermal fillers and BOTOX are injectable products used for facial rejuvenation, they address different concerns and work in different ways—one is not better than the other. Dermal fillers work immediately by adding volume beneath the skin to fill in hollows around the eyes, smooth away wrinkles, and sculpt facial bone structure. BOTOX takes a few days to work. It addresses concerns associated with facial muscle contractions such as crow's feet, frown lines, and forehead creases. Many patients benefit from a combination of fillers and BOTOX.
Do fillers hurt?
Our fillers contain numbing medication to minimize any discomfort during injection. If you are concerned, we are happy to offer external numbing cream prior to treatment.
What are tear trough fillers?
If you have under-eye depressions near your nose, called tear troughs, we can use dermal filler injections to smooth them away and restore a more refreshed look.
How often will I need to get JUVÉDERM to keep my results?
JUVÉDERM results typically last 1 to 2 years, depending on the filler and how quickly your body breaks it down.
Are there any side effects I should be worried about?
Side effects from filler treatments are usually temporary and include minor redness, swelling, bruising, or itching at the injection site. Our experienced injectors carefully screen each patient prior to any injections.
Meet Your Dermal Filler Specialists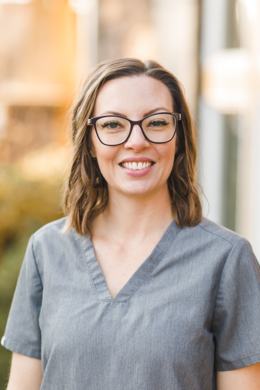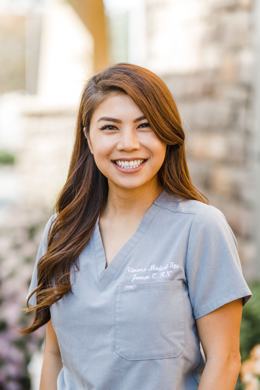 Start With a Consultation
You can get all of your questions about dermal fillers answered by one of our aesthetic nurse specialists by scheduling a consultation using the online form or by calling us at (530) 450-3894.