It's not difficult to find BOTOX® treatments in Roseville, Auburn, Grass Valley, Nevada City, or surrounding areas. Finding injectors with the expertise to minimize crow's feet, worry lines, and other early signs of aging with natural-looking results can be more of a challenge. At Vibrance Medical Spa, we have a team of aesthetic nurse specialists and aestheticians who have the training and experience you're looking for.
Start With a Consultation
You can get all of your questions about BOTOX answered by one of our aesthetic nurse specialists when you schedule a consultation using the online form. You can also call us at (530) 885-3121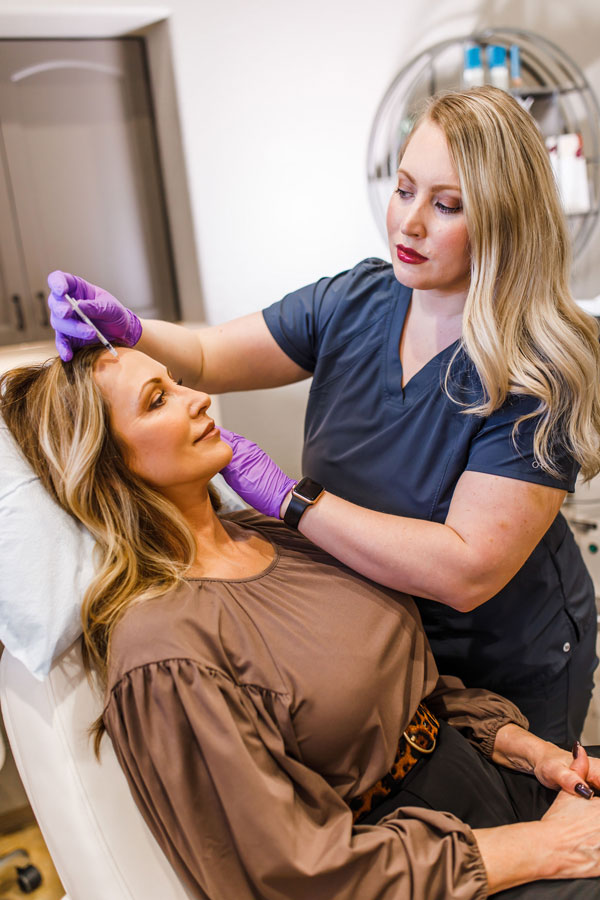 Why choose Vibrance Medical Spa for your BOTOX treatments?
At Vibrance Medical Spa, we pride ourselves on our extensive experience with BOTOX. Our team of injectors has a combined experience of 29 years in administering BOTOX treatments. This wealth of experience ensures not only your safety but also the expertise needed to deliver desirable and natural-looking results. Whether you're looking to smooth out forehead lines, eliminate frown lines, or diminish crow's feet, our skilled injectors can help. We also offer a range of other BOTOX treatments, including lip flips, masseter reduction, jelly roll correction, neck rejuvenation, bunny line reduction, and underarm sweating treatment.
What Happens During a BOTOX Treatment?
You can plan on a first-time BOTOX appointment taking less than an hour. The injections themselves take only a few minutes. Our experienced injectors first clean the injection sites and then numb the skin and muscles with cold compresses to minimize discomfort. Using a tiny needle, your provider quickly completes the injections, which feel similar to a pinch.
What Our Patients Say About Vibrance Medical Spa
I recently had a Botox and Filler treatment with Nurse Jaewon and she was absolutely wonderful! During the consultation and treatment she answered all of my questions and made me feel comfortable during the entire process. She is truly an incredible nurse and really cares about her patients. I absolutely love my results and I highly recommend Nurse Jaewon for all of your med spa needs!
Dez. R.
Recently moved to this area and I made an appt for Botox. Loved the vibe here and went back a year later for another round… Went to see Jaewon and she was great. I'm almost 59 and we talked about fillers as my eyes are sinking in and she answered all my questions and I actually was able to get in for another appt very soon. The fillers didn't hurt just a pinch and she kept asking me if I was ok or do I need a break, I didn't and less than an hour later I was walking out the door. It's great to see these bags GONE!
Will be back in a year or so. Highly Recommend!
Karen Alvarez
Absolutely beautiful place! I could not be happier with my experience and my results. Mindy is professional and made me feel very at ease. I would highly recommend Vibrance to anyone interested in any of the wonderful services they provide. If you're unsure what you're looking for, they will educate you on your options and what they think is best for you and they will almost definitely be right! They don't push products in order to make more money. You will leave feeling better than when you came in, guaranteed!
Amber Neely
Let me first say this- the employees and nurses that work at Vibrance are THE BEST and take so much pride in their work and their spa. I felt automatically comfortable and at ease every step of the way (start to finish and ALL my questions in between). I got a liquid facelift. What that included was; Botox around my face and in my jowl and got lip, cheek and laugh line fillers. The pain was 4 out of 10. My face looks better now than it ever has! I have the face of a 25-year-old again (I am 37 now) My skin is so beautiful; the results are very natural, and I get so many compliments. I can't express enough how happy I am with the results. I will forever be a client! Thank you so much Vibrance and a huge thank you to my nurse Jaewon for making me feel like myself again.
Heather Hentschel
I have been a patient of Vibrance since 2006. I highly recommend nurse Mindy she has a great deal of knowledge, explains procedures very thoroughly taking her time and making sure her performance is perfect.
I have had Botox, filler, and laser treatment performed. I have been extremely happy with my results everything has been very natural. A big thank you nurse Mindy!
Kindra Anderson
I came for a consult and after talking with Jaewon she put me at ease and I decided to try Botox and fillers. Jaewon was like having a friend next to you rooting you on! Definitely recommend her for her quality work and fun personality. Thanks Jaewon!!!
Laura Aguilar
I've been a client of Vibrance medical spa for a decade now. It is by far the best medical spa in our area! Dr. Freed and his nurses and clinicians are all wonderful. My favorite nurse is MINDY!
Two years ago, I started seeing nurse Mindy! I've never been so comfortable or happier with my results! She is very knowledgeable and talented! I trust her and I appreciate how she cares for me and makes suggestions for treatment. Nurse Mindy has a kind bedside manner that will put you at ease no matter what procedure you're having done!
Janine Capra
I love love this place!!! Everyone is sooo kind and always takes extra time with you to explain everything about all the many spa or surgical services offered! I will never go anywhere else again. I finally found a place like home in the beauty industry thank god because let's be honest not everywhere is a good experience! I promise you that these beautiful strong amazing woman and men will bring a smile to your face once you leave, you are guaranteed leaving happy and if you're not satisfied they always make it right.
Check them out!!!!
Amber Kolodrivskiy
I had an amazing experience here. Jaewon was fun, energetic, knowledgeable and did a terrific job. She gave me info before the procedures and a lot of after care info. Very easy to schedule with them and no wait time in the office. Highly recommend!
Norma Thompson
View Our BOTOX Before and After Pictures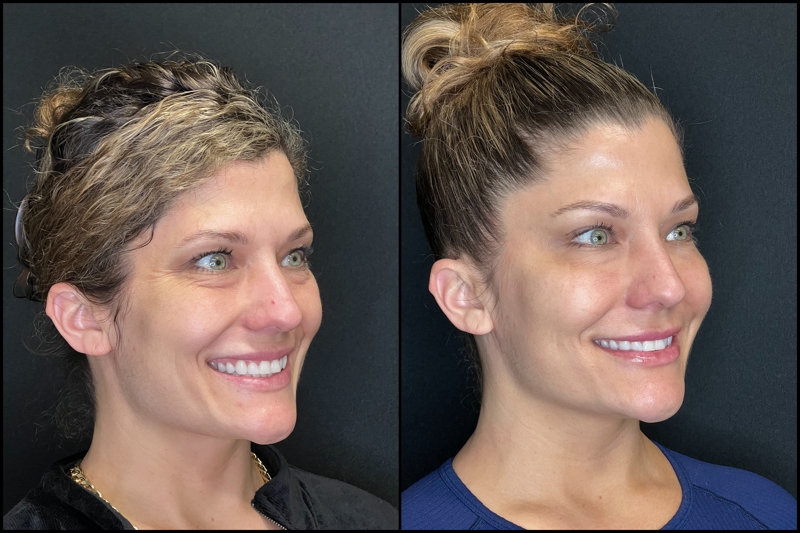 Can You Benefit From BOTOX?
BOTOX is the most popular cosmetic treatment in the U.S., with millions of women and men getting injections to reduce fine lines and wrinkles around the eyes and other areas of the face. When performed by a skilled injector, BOTOX and similar products such as Dysport® and Jeuveau® treatments can:
Reduce early signs of aging, such as crow's feet and worry lines
Create a slimmer jawline
Smooth horizontal forehead wrinkles
Minimize fine lines around the mouth, such as "smoker's lines"
Postpone the onset of wrinkles
The ideal candidates for BOTOX are women and men who don't want or need cosmetic surgery but who believe wrinkles and fine lines create an appearance that doesn't reflect the energy and vitality they feel.
Are you looking for natural, beautiful, and youthful results with BOTOX treatments?
Your Premier Destination for BOTOX Cosmetic Treatments in Auburn, CA. Look no further than Vibrance Medical Spa. With over 23 years of experience, a team of expert injectors, and a board-certified plastic surgeon overseeing our practice, we are dedicated to providing you with the highest quality BOTOX treatments in Auburn, CA.
Why choose Vibrance Medical Spa for your BOTOX needs?
At Vibrance Medical Spa, we are committed to providing you with exceptional BOTOX cosmetic treatments in Auburn, CA. With our experienced team, dedication to natural results, and focus on patient satisfaction, you can trust us to help you achieve your aesthetic goals. Contact us today to schedule your consultation and take the first step towards a more vibrant, youthful appearance.
What happens at a BOTOX consultation?
At Vibrance Medical Spa, we value the importance of thorough consultations. During your visit, you will meet one of our experienced medical assistants, who will take photos for your medical record. Afterward, your aesthetic provider will join you to address any questions or concerns you may have about BOTOX cosmetic. If you decide to proceed with BOTOX treatment, we can accommodate a consultation and treatment on the same day, saving you time and ensuring convenience.
Can I trust you won't share my personal info?
When you provide us with your contact information, we ensure your privacy and safeguard your data. Rest assured that your information will only be used to contact you regarding your BOTOX consultation and treatments at Vibrance Medical Spa.
How can I schedule an appointment with Vibrance Medical Spa?
To schedule your appointment, you can either call us directly or click on the "Schedule a Consultation" or "Contact" button on our website. We provide various reminders, including a text appointment reminder via our HIPAA-compliant patient communication platform called Klara, as well as a phone call from our office. Please note that for your first visit to our aesthetic nurses, there is a $50 consultation fee, which can be applied towards your BOTOX treatment if you decide to proceed on the same day. We will send you our spa paperwork via Klara, and the BOTOX consent form will need to be signed in our office.
What happens at my appointment?
For your initial BOTOX appointment at Vibrance Medical Spa, we recommend arriving 15 minutes early to complete the BOTOX consent form. Established BOTOX patients can arrive at their scheduled appointment time. Following your BOTOX treatment, we advise avoiding strenuous exercise for at least 12 hours, refraining from rubbing or massaging the treated area, and maintaining an upright position for 4 hours. It is also advisable to avoid alcohol consumption for 24 hours and blood thinners for the same duration after treatment.
Are BOTOX treatments painful?
We understand that concerns may arise when considering BOTOX treatments. Rest assured, BOTOX is a minimally invasive procedure that is quick, comfortable, and virtually painless. Additionally, you might be surprised to learn that BOTOX is more affordable than you may think. We offer financing options through CareCredit, and we are proud participants in their rewards program called Alle. By joining Alle, you can earn coupons towards future BOTOX treatments, helping you make the most of your investment. Furthermore, BOTOX treatments are temporary, meaning if you are unhappy with the results or decide to discontinue treatment, the effects will gradually wear off. BOTOX injections yield quick results, with many patients noticing improvement in as little as a week after treatment. There is no downtime associated with BOTOX, allowing you to resume your daily activities immediately while enjoying the positive impact on your self-esteem.
Are the results of BOTOX treatments natural looking?
When it comes to BOTOX treatments, our patients rave about their natural-looking results, painless procedures, and the level of information and education they receive. We believe in providing personalized care and take the time to understand your goals, answer your questions, and guide you through the entire process, ensuring your comfort and satisfaction.
Is there any downtime after BOTOX injections?
BOTOX patients can return to work or other activities after their appointments, although immediate side effects include redness, swelling, and tenderness in the treatment areas. These should all go away on their own within a day. Results for expression lines typically take about 4 to 7 days to appear and usually last 3 to 4 months.
How do I maintain my BOTOX results?
To prolong and maintain your BOTOX results, we recommend scheduling your next appointment every 3-4 months. Additionally, we suggest using TNS Advanced Serum to protect your investment and reapplying sunscreen regularly.
Are There Alternatives to BOTOX as a Wrinkle Treatment?
In some cases, other treatments may be better suited to treat wrinkles than BOTOX. Options include:
Dermal fillers can smooth away deeper lines and wrinkles by filling them in from beneath the surface of the skin.
Chemical peels provide all-over wrinkle reduction for shallow wrinkles on the surface of the skin.
Microneedling can help smooth out fine lines and wrinkles by increasing collagen in the skin.
ResurFX™ laser skin resurfacing increases collagen production while reducing excess pigment and redness.
BOTOX or Fillers? Often our patients that come in for BOTOX treatment, also get dermal filler.
BOTOX and dermal fillers work in very different ways and solve different problems, meaning that combining them during a single treatment session (sometimes called a liquid or nonsurgical facelift) can create even better results. Even though fillers are often thought of as anti-aging treatments, many of the patients we see at Vibrance get filler injections to contour certain areas, such as the cheeks or nose. Lip injections using fillers create fuller lips for younger women whose lips are naturally thin.
Unlike fillers, which improve the contours by adding volume beneath the skin, BOTOX, Dysport, and Jeuveau temporarily relax the muscle responsible for causing wrinkles. These "expression lines" develop over time when we squint, smile, frown, or furrow our brow.
Learn why you might want to do both
Meet Your BOTOX Specialist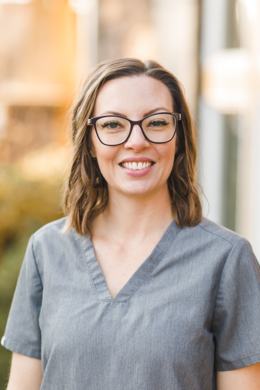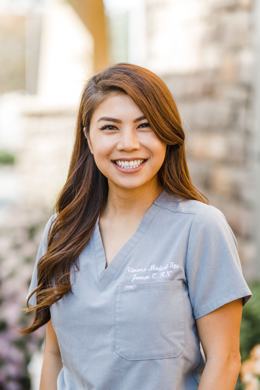 Start With a Consultation
You can get all of your questions about BOTOX answered by one of our aesthetic nurse specialists when you schedule a consultation using the online form. You can also call us at (530) 885-3121